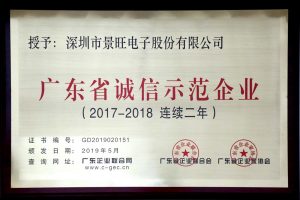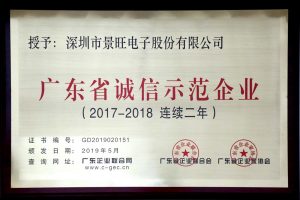 In the morning of June 14, 2018, Guangdong Province's conference for carrying forward the spirit of outstanding entrepreneurs and promoting a credit system, which was organized by Guangdong Provincial Enterprise Confederation and Guangdong Entrepreneur Association, was held in Guangzhou.
At the Conference, the most trustworthy enterprises and integrity demonstration enterprises in Guangdong Province in 2017 were commended for their outstanding contributions to the economic and social development and credit construction of Guangdong Province. After having successfully passed the screening, review, selection, publicity and other procedures, Kinwong won the honorary title of an "Integrity Demonstration Enterprise in Guangdong Province" and was commended at the Conference.
Kinwong takes integrity as the way for the enterprises to thrive, and regards integrity as the "best competitiveness". Kinwong attaches importance not only to the quality of products, but also to the integrity of people. It takes credit construction as the cornerstone of corporate culture construction and the important content of enhancing the comprehensive competitiveness, so as to turn the enterprise's reputation into the real competitiveness and the "golden business card" that shows its self-image.